​Digital agriculture report: Rural e-commerce development experience from China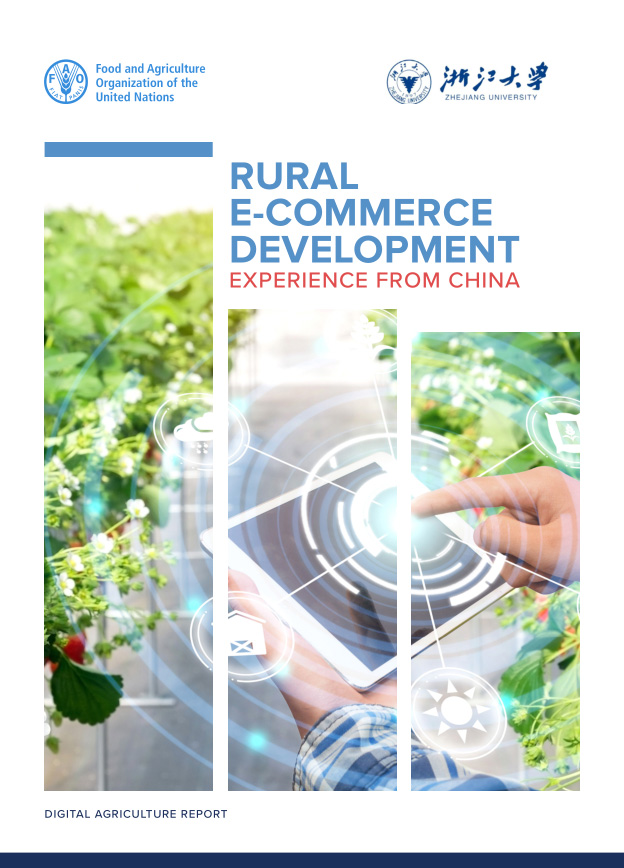 Download:

Download:

Year of publications: 2021
Place of publication: Rome, Italy
Pages: #64 p.
ISBN: 978-92-5-134510-8
Author: FAO and ZJU
By Country/Territory: China
Publisher: FAO, ZJU
Agrovoc: agrifood systems; electronic commerce; rural development; business enterprises; development plans; China
Abstract:This publication, produced by FAO and Zhejiang University, examines how rural e-commerce could advance the digital transformation of agri-food systems, including increasing production efficiency, expanding farmers' market access, improving poverty alleviation, fostering agricultural entrepreneurship, and attracting young generations back to their villages for economic revival and rural revitalization.
It is highlighted that an enabling ecosystem with favourable government policies and strategies, public-private partnerships and innovative business models is of great importance to accelerate the development of rural areas in China, and generate larger economic, social and environmental impacts. As the largest developing country in the world, the experience of digital agriculture transformation in China could be shared with other developing countries.
The report also discusses some of the challenges encountered and lessons learned during the development of rural e-commerce, as well as the proposals for the way forward.
Cite this content as:
FAO and ZJU. 2021. Digital agriculture report: Rural e-commerce development experience from China. Rome
© 2020 Zhejiang University