Experts
Sabine Desczka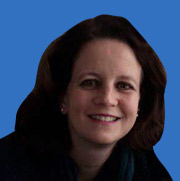 Senior Research Coordinator
Wageningen Economic Research
Wageningen University and Research, the Netherlands
Sabine Desczka is an economist and lawyer and works as senior research coordinator impact investment at Wageningen Economic Research, a research institute from Wageningen University and Research.
In the last 20 years, she has worked on a broad range of topics related to agri-food, employment and economic development. Throughout a career with an international vocation Sabine has been engaged with international collaboration and diplomacy for the last 15 years. Her key topics are impact evaluation, impact investment, risk and inclusive sustainable development.
Sabine is an experienced manager, project manager with experience in international, interdisciplinary, multi-stakeholder projects. Regarding digitization in Africa, she has been engaged in developing trends, impact finance and development pathways in innovation and employment policies in multiple projects.

return
© 2020 Zhejiang University