Experts
Vladimir Stankovic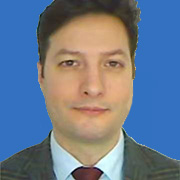 Program Coordinator
World Summit on the Information Society
ITU
Mr. Stankovic is Program Coordinator in the Strategy and Planning Division at the International Telecommunication Union (ITU) in Geneva, Switzerland. Since 2014, Mr. Stankovic has been coordinating the World Summit on the Information Society process, including WSIS Forum, WSIS Stocktaking, WSIS Prizes and other WSIS-related activities. As an experienced international relations specialist with a demonstrated 15+ years history working with the UN system representing various governments and intergovernmental organizations in New York and Belgrade, along his professional career Mr. Stankovic held official positions in the public sector and was a contributor to the legislative projects having impact on the public policy.
Since 2012, Mr. Stankovic has been working for ITU in the office for the Europe region of the Telecommunications Development Bureau. After successful support of the coordination for this region, in 2014 he moved to the General Secretariat joining the WSIS team with the objective to support the ITU activities on World Summit on the Information Society.
As an international civil servant with Master of Law focused on ICT policy making, and BA in International Politics and Mathematics focused on multilateral relations within the UN system, Mr. Stankovic is dedicated to promoting international sustainable cooperation, good use of technology, promoting UN values, and the ITU's objective to connect the world.

return
© 2020 Zhejiang University