Experts
Srini Pappula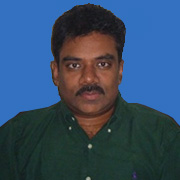 Chief Scientist & Global Head
Digital Farming Initiatives
Tata Consultancy Services
Dr. Srini Pappula is currently the Chief Scientist and Global Head of the Digital Farming Initiatives Group in Tata Consultancy Services, where he is responsible for driving the usage of Information and Communication Technologies (ICT) for improving farmer livelihoods across the world and creating economically sustainable "Smart Villages" or PRIDEs (Progressive Rural Integrated Digital Enterprises) in the process.
With over 28 years of experience, Srini possesses a varied experience in the technology sector having previously worked as a Senior Product Leader and General Manager at Intel Corp. in California, leading teams working on high end microprocessors and graphics chipsets, and as the co-founder and Chief Executive Officer of a couple of successful start-ups in the Wireless Security space in Silicon Valley, California.
Srini holds a Bachelor's degree in Electronics Engineering from the Indian Institute of Technology, Ph.D. in Computer Science from the University of Texas and an MBA from the University of California. He is also a Certified Information Systems Security Professional (CISSP).

return
© 2020 Zhejiang University