Experts
Glenn Cauwenberghs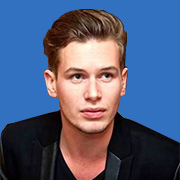 Specialist on Innovation

Innovation Education and Investments Department
UNWTO
Mr. Cauwenberghs is a Specialist on Innovation at the Department of Innovation, Education and Investments of the United Nations World Tourism Organization (UNWTO). He holds a degree in Tourism and Management, and is currently finishing a MA in Marketing and Sales.
He started his professional career at the UNWTO in 2016 in the Communications and Publications Department. Following this position, he assumed the role of technical expert for the Destination Management and Quality Programme where during 2 years he worked on Urban Tourism, mainly on the City Tourism Performance Research in collaboration with the World Tourism Cities Federation (WTCF).
Succeeding his experience at the UNWTO, he joined the Union for the Mediterranean (UfM), a sub-organization of the European Neighbourhood Policy of the European Commission. He acted as Programme Coordinator, for the Divisions of Economic Development and Employment, the Division of Renewable Energy and Climate Change, and the Division of Women Empowerment. In addition, he also took over the transversal dossier of tourism.

return
© 2020 Zhejiang University