Experts
Carlos Watson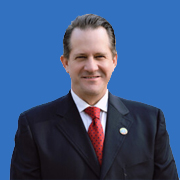 FAO Representative to China and DPR Korea
FAO
Mr Carlos Watson took up his assignment as the FAO Representative to the People's Republic of China on 1 February, 2021.
He has been working in management, resource mobilization and international cooperation for the last 25 years. Having joined the Food and Agriculture Organization (FAO) of the United Nations in 2014, he led the South-South and Triangular Cooperation (SSTC) team to formulate and execute Resource Mobilization Strategies and SSTC Strategies as well as negotiate national Memorandum of Understanding (MoU) with Member States. Passionately committed to the Sustainable Development Goals (SDGs), especially ending hunger together, he was actively involved in an organization-wide effort in developing innovative mechanisms that enable private sector investment to apply an SDG lens to all activities.
Prior to joining the FAO, he was the Chief of Resource Mobilization of the International Cooperation and Partnership Department at the Central American Bank for Economic Integration (CABEI) in Tegucigalpa, Honduras, between 1995 and 2014. He was responsible for the financial relationships of the Bank and built successful partnerships with international banks, development agencies and governmental institutions, through which CABEI has been able to achieve many of its development commitments and benefit the people in the region.
Mr Watson, a national of Honduras, holds a Master's Degree in Industrial and Administrative Sciences from the City University of London in the United Kingdom, and a Bachelor's Degree in Industrial and Mechanical Engineering from the University of Bridgeport in the United States.

return
© 2020 Zhejiang University