Experts
TING Kuanchong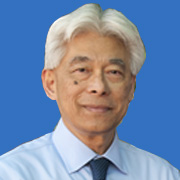 Professor
University of lllinois at Urbana-Champaign
BS, National Taiwan University; MS, University of Kentucky; PhD, University of Illinois at Urbana-Champaign, all in agricultural engineering.
Department head/chair also at University of Houston (1984-1985), Rutgers University (1993-1999), and The Ohio State University (2000-2004).
Fellow of Food Systems Leadership Institute, 2006-2008.
Participant of ESCOP/ACOP/USDA Leadership Development Program, 1993-1994.
Division Editor, Information and Electrical Technologies, ASAE (currently ASABE), 1996-2000.
Editor-in-Chief, Computers and Electronics in Agriculture, 2007-2010.
Led research activities in agricultural automation and systems informatics & analytics.
Participated in proposal developments for four large successful research programs funded by NASA, BP, ADM, and USAID.
Developed and implemented the pioneering framework to make food and agricultural systems work well, better, together, smarter, and wiser.
Participated in and led external review committees in several countries.
Conducted workshops on academic activities and leadership in several countries.
Participated in establishing international collaborative education and research programs between institutions in U.S. and countries in Asia, Europe, Middle East, South America, and Africa.
Provided advice in modernizing Agricultural and Biological Engineering programs at several universities globally.
Received ASABE awards including Lalit and Aruna Verma Award for Excellence in Global Engagement (2021), two Presidential Citations (2017), James R. and Karen A. Gilley Academic Leadership Award (2011), and ASABE Kishida International Award (2008).
Inducted Fellow of ASAE (currently ASABE) in 2001 and ASME in 2002.

return
© 2020 Zhejiang University