Global AgriInno Challenge 2022 successfully held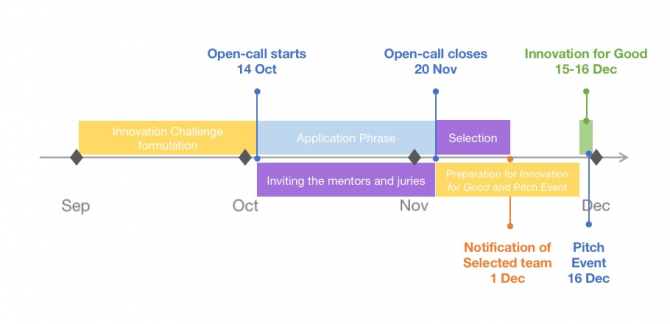 After two months' tensive schedule, the pitch event of Global AgriInno Challenge 2022 was finally successfully held in the Rome time afternoon of 16 December via Zoom.
Global AgriInno Challenge 2022 is co-organized by FAO, Zhejiang University and Hangzhou Municipal People's Government. It is undertaken by Talent Office of Hangzhou Municipal Party Committee, Hangzhou Agricultural and Rural Bureau, Jiande Municipal People's Government and Institute of Food Economy and Agrocommercial Management of Zhejiang University, with support from Foreign Economic Cooperation Center of the Ministry of Agriculture and Rural Affairs of China and Pinduoduo.
Eight final teams were selected after preliminary round out of 98 applications from 25 countries. Seven of them managed to participate in the final pitch to showcase their innovative solutions to "address challenges related to the transformation of the agrifood system in line with FAO's four betters".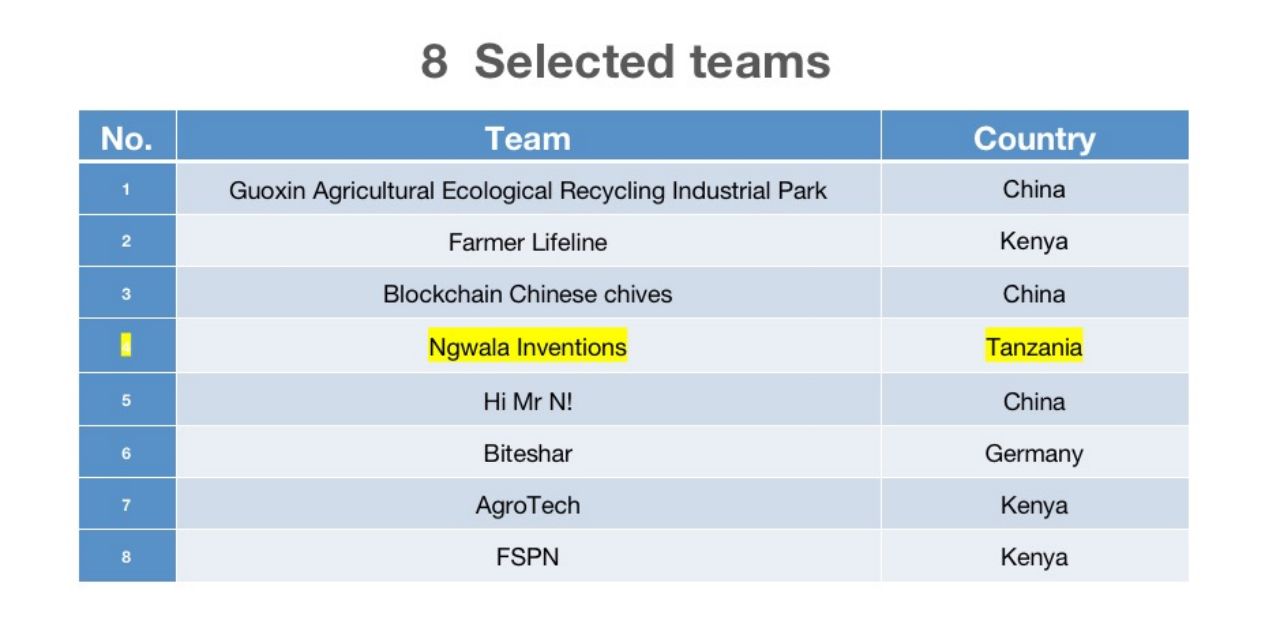 The Global AgriInno Challenge (GAC) is held yearly by FAO and ZJU jointly as part of the Memorandum of Understanding (MoU) signed by the two institutions. GAC intends to build a platform of various resources for youth innovators and agri-tech entrepreneurs, meanwhile enabling a global network that links youth to diverse stakeholders in the agrifood systems, including international organizations, government institutions, academia and research institute, and the private sector.
GAC 2022 is the third edition of the annual event. It consists three parts: preliminary round, Innovation for Good which is the 36 hours training sessions and pre-pitch for teams to further develop their solution, and the final pitch. The final pitch was held onlie via Zoom. More than 160 people, including juries, participating teams, guests and audience from various parties, gathered at the online venue.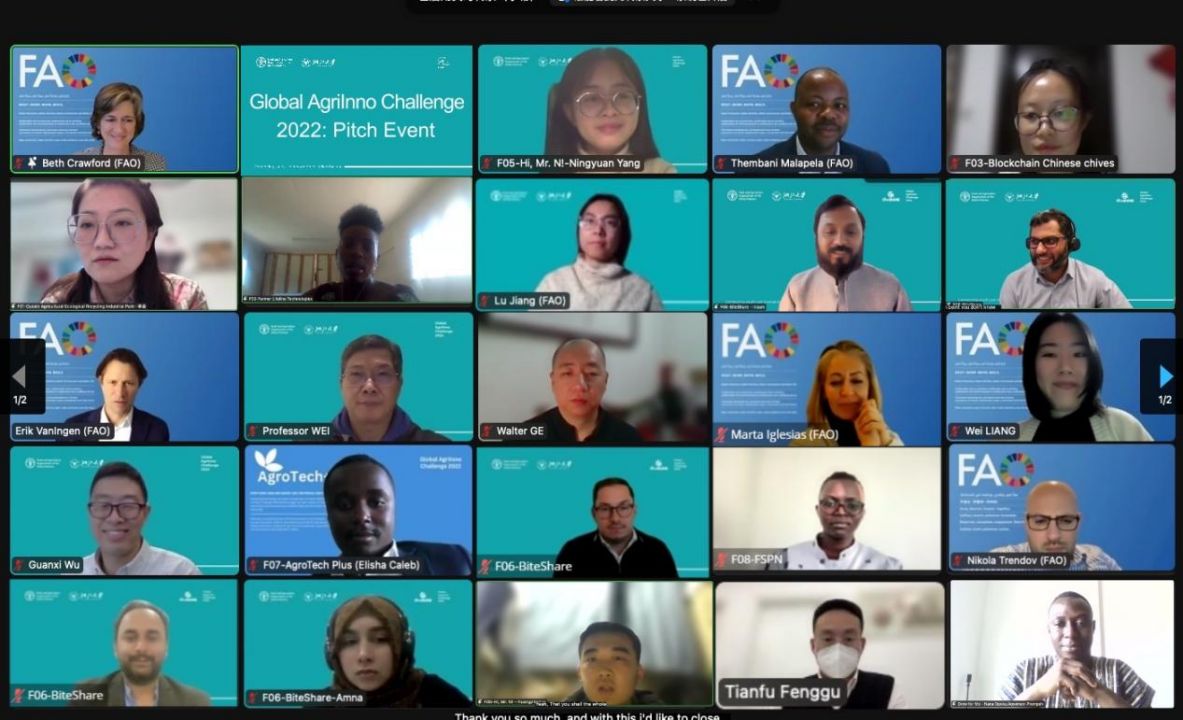 "Young people are the most active and vibrant group in the modern society. The Global AgriInno Challenge provides a stage for young entrepreneurs and innovators to share their outstanding solutions and achievements with the world. It has played an important role in innovation and entrepreneurship in digital agriculture." emphasized by Ms LI Zhiping, the deputy director general of Foreign Economic Cooperation Center, Ministry of Agriculture and Rural Affairs, China in her opening speech.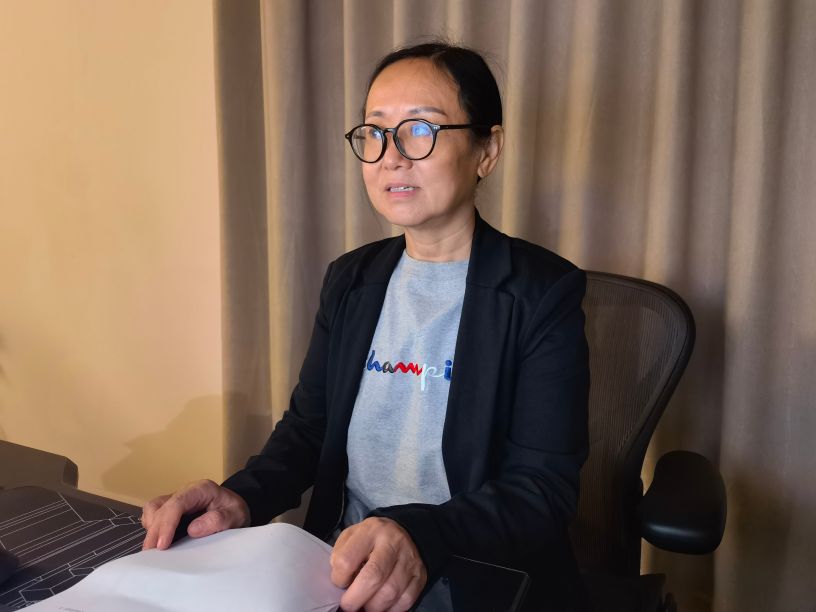 Following Ms LI Zhiping, the vice president of Zhejiang University, Ms HE Lianzhen delivered her opening remarks by summarizing Global AgriInno Challenge (GAC) and its history and giving a brief introduction of GAC 2022, "The Global AgriInno Challenge will cultivate in tonight's pitch event which is the milestone of the Global AgriInno Challenge 2022."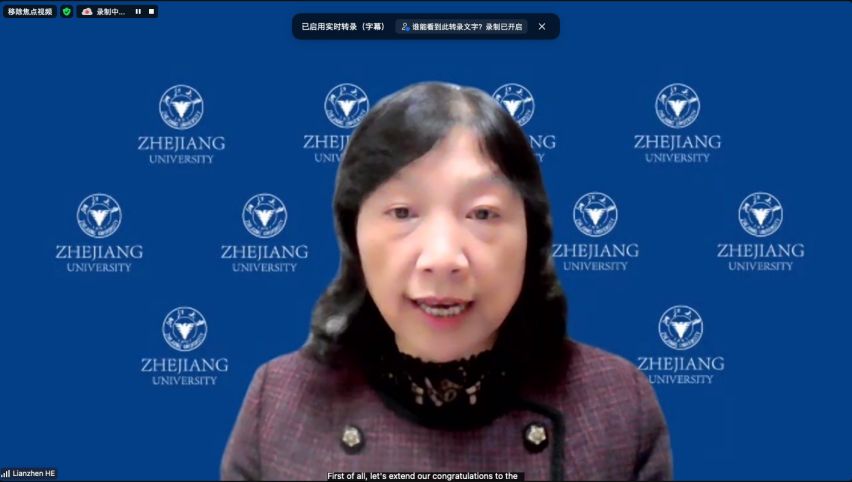 After the warm opening speeches, the event moved to the next session-pitching time. Every team has 5 minutes' pitching time followed by 5 minutes Q&A between judges and team. The juries evaluate the teams based on four dimensions: presentation, Q&A, willingness, and extra credit points.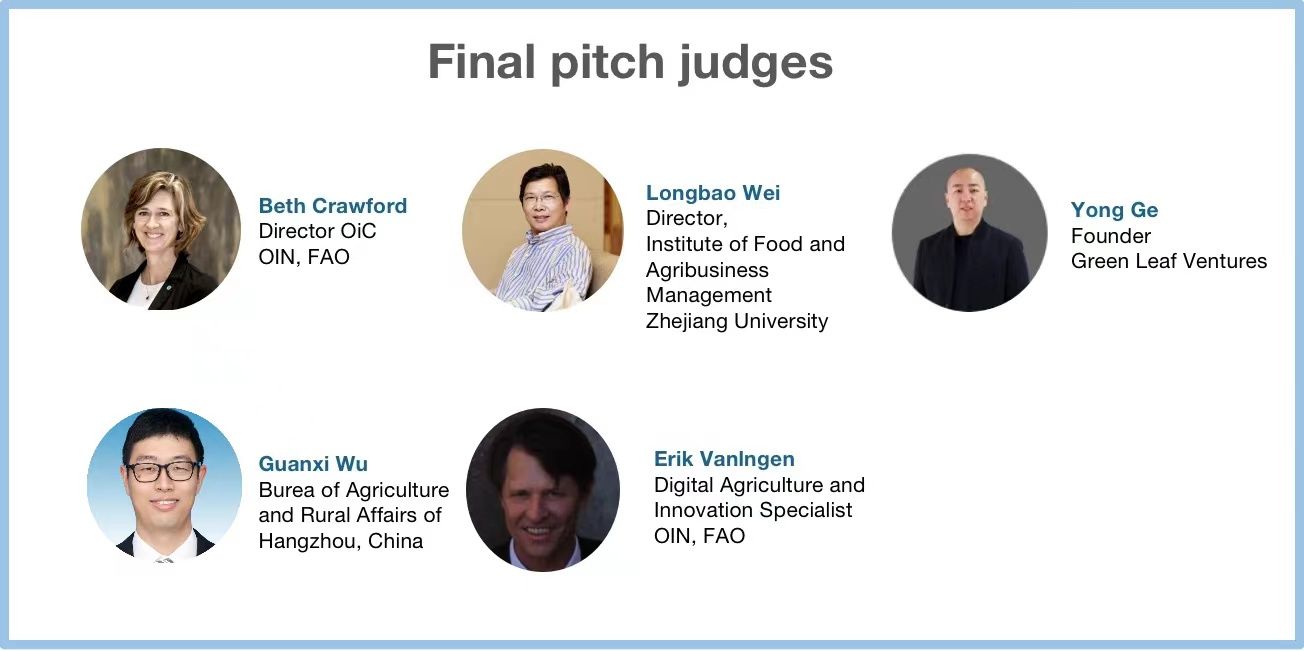 Representatives of winning teams - First prize team "Grow for Me" and Second prize team "Tianfu Fenggu" of GAC 2021 also showed up in the event and presented the progress of their projects since the previous Challenge and shared their entrepreneurial experience in agrifood area.
After a heated discussion among the juries, the six final winning teams were finalized and announced by Jury Chair Ms Beth Crawford, OiC Director of Office of Innovation, FAO. They are: Bronze medal teams - Farmer Lifeline Technologies from Kenya, AgroTech from Kenya and Guoxin Blockchain Agricultural Ecological Recycling Industrial Park project from China.
Farmer Lifeline project facilitates crop diseases/pests detection through building linkage between hardware and software, while applying solar-powered device with camera scanner which send alert to farmers' phone under the support of AI, data analytics and machine learning.
AgroTech project offers smallholder farmers effective preservation services and a mobile application that connects farmers to food aggregators to help Reduce food loss and waste, Increasing Transparent markets and trade.
Guoxin Agricultural Ecological Recycling Industrial Park project focuses on organic planting, while promoting the process of industrialized operation of organic vegetables. It aims to establish an ecological recycling agricultural development system.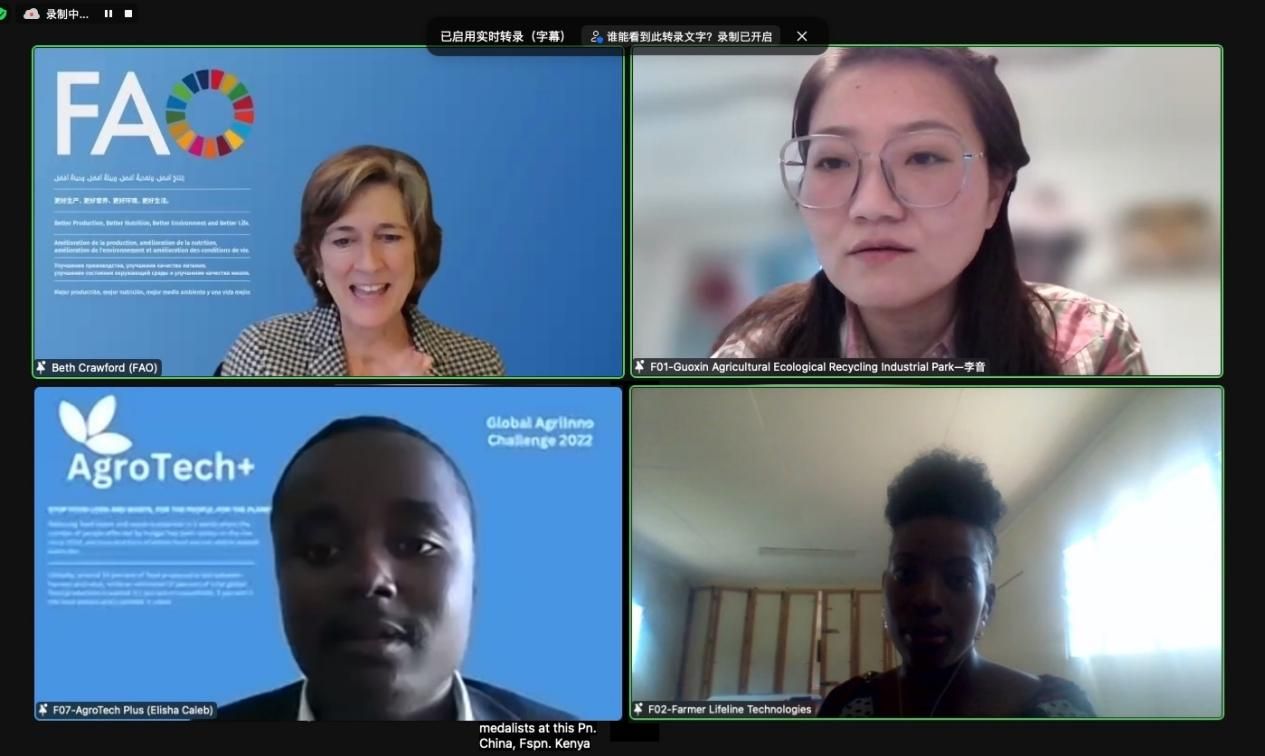 Silver medal teams - FSPN from Kenya, and Blockchain Chinese chives project from China.
FSPN team concentrates on facilitating sustainable and profitable carbon farming through capacity building for small farmers, carbon management and carbon financing.
Blockchain Chinese chives project is to make full use of the functional characteristics of blockchain technology to trace the whole life cycle of chives and the whole industrial chain.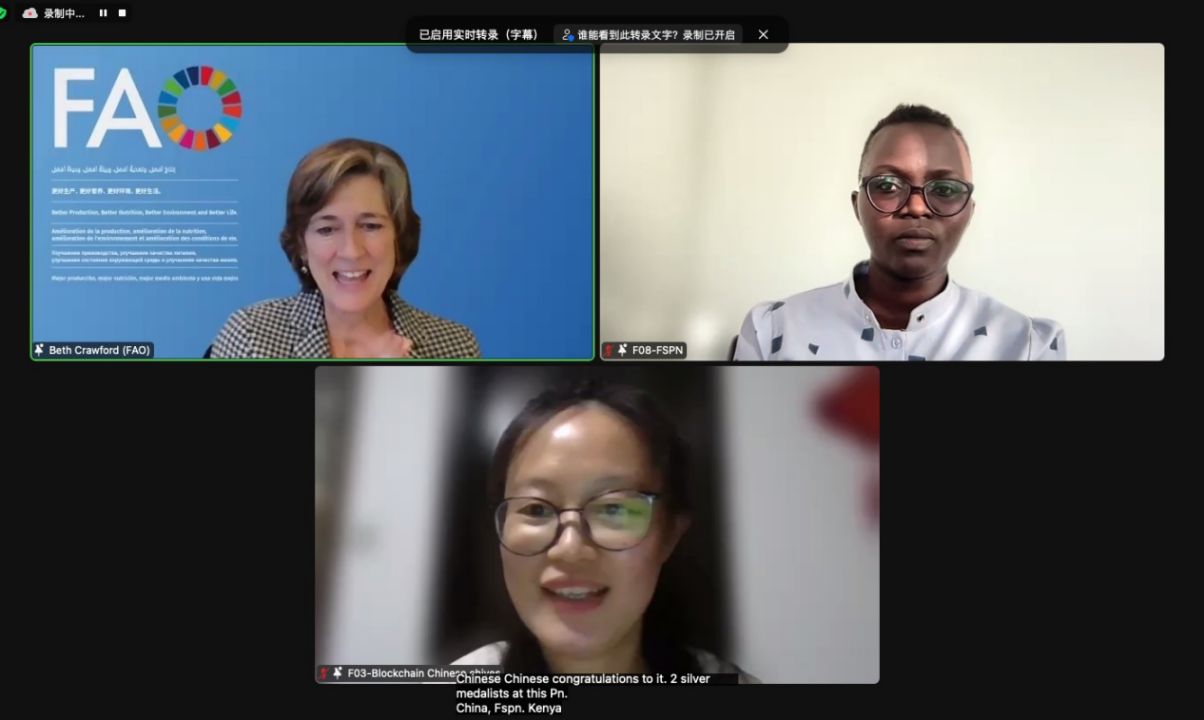 Gold medal team - Hi, Mr. N! from China.
Hi, Mr. N! Team's solution is an intelligent agriculture robot that enables fertilization of nitrogen in combination with the growth state of the crop.

At the end of the pitch event, Ms Beth Crawford delivered her closing remarks, "Today's session provided an opportunity to once again see inspiring examples of young people driving forward ideas to make agrifood systems more efficient, resilient and sustainable amidst global challenges." "I am very pleased that this event has provided an opportunity to learn from young entrepreneurs, and share, discuss and present various views, solutions, and transformative options emerging in diverse contexts and across regions."

return
© 2020 Zhejiang University